49ers Halftime Show
Jan 17, 2015
Devin Bronson with Awolnation at Levis Stadium for the 49ers halftime show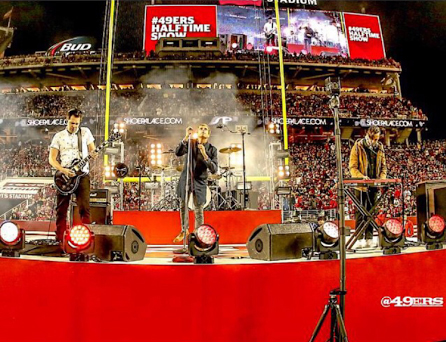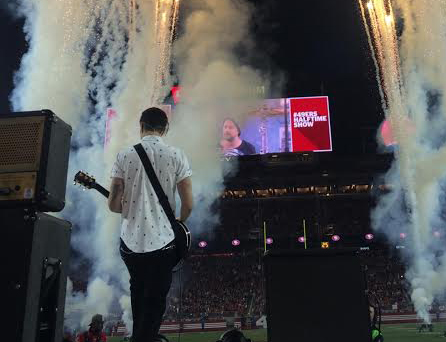 With Awolnation
Jan 15, 2015
Devin took the stage at Voodoo fest November when filling in on guitar for Awolnation. Other bands on the bill included icons such as Foo Fighters and 30 seconds to Mars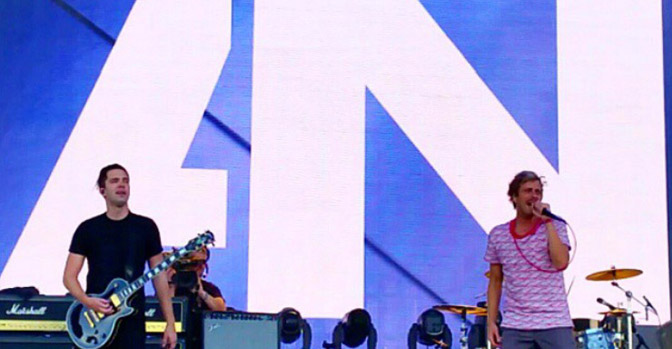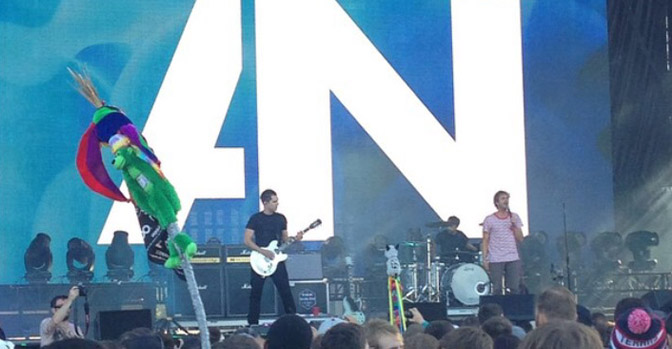 In the Atrium Studio
August 30, 2014
Devin Bronson, Kenny Aronoff, and Marty Obrien just completed 14 songs at Tommy Lee's Atrium Studio for a newly signed German rock artist.

Maxon Fuzz Elements Demo
July 31, 2014
Devin demos the Earth, Wind and Fire pedals with his mid-50s Gibson Les Paul Jr.

Earshot Single
June 19, 2014
Devin Bronson played guitars on the new Earshot single "Let Me Listen Here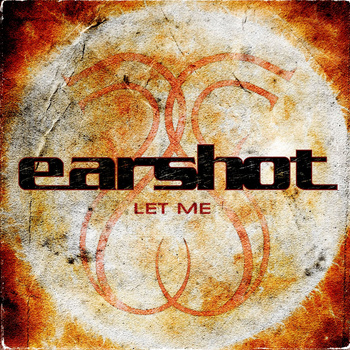 22 Jump Street Trailer
April 11, 2014
Check out the official trailer for Columbia Pictures "22 Jump Street."
Devin co wrote and performed the song Bitch with SOFI. The song also features Tommy Lee and Carl Falk

Tempation Video
April 3, 2014
Check out Devin in the new Sebastian Bach music video for "Tempation" along with Duff McKagan and Bobby Jarzombek

Devin working with Sebastian Bach
January, 1 2014
Devin has been laying down the guitars on Sebastian Bach's upcoming album. Set for a Spring 2014 release, the album also features Duff McKagan, John 5, Steve Stevens and Bobby Jarzombek. Bach stated that "This CD will be balls-out, in-your-face, high-energy rock 'n' roll", which fits Devin's style perfectly.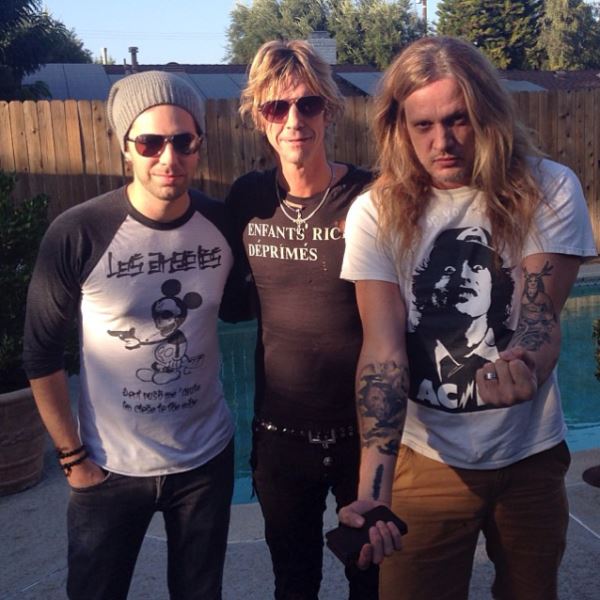 During the Fall, Devin took part in a US Tour with Sebastian Bach along side acts such as Ratt, Dokken, Lita Ford. Following the sucessful tour, the band took part in the Rock In Rio festival along with Rob Zomie, Alice In Chains and Metallica.

Welcome to the new site and 2014
January, 1 2014
It has been a while. I have spent the last year diving into many new adventures. Some highlights would be starting the new BN Audio brand, finishing the new Sebastian Bach album that will be out in early 2014, and a successful tour of South America. My new site is much more simple and I will be able to update much more often. - Devin